Forvia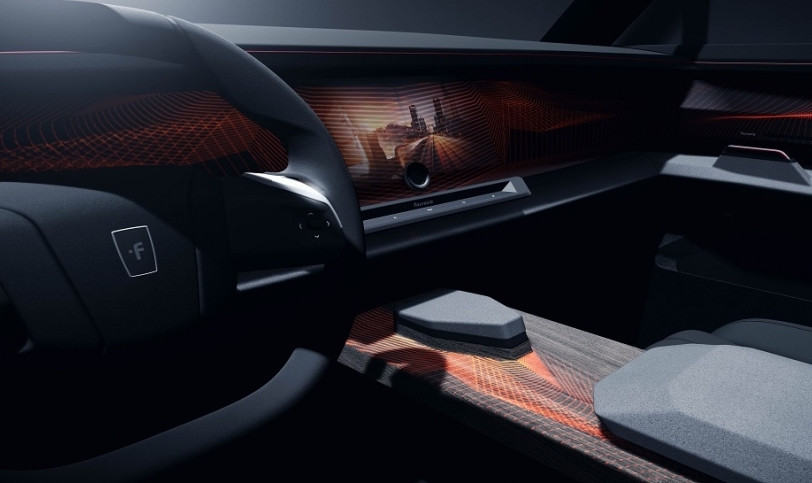 Faurecia is a leading French automotive supplier. The group develops, makes and sells parts for automobile manufacturers.
After the acquisition of Clarion in March 2019, the group has four operating units: Clean Mobility, Seating, Interiors and Clarion Electronics. The group's main clients include carmakers such as Volkswagen, Ford, Stellantis and Renault-Nissan.
In 2020, the group's revenue totalled €14.7 billion, down 20% at constant scope and exchange rates compared with the previous year. Faurecia was badly hit by the 17% decrease in worldwide automotive production resulting from the Covid-19 crisis.
The group's operating profit totalled €406 million, a decrease of 68% relative to 2019. Operating margin was 2.8%, down 4.4 points. Net cash flow was stable at €6 million. Net debt amounted to €3.1 billion at 31 December 2020, as opposed to €2.5 billion at 31 December 2019. A dividend of €1 per share will be put to the vote in the next AGM.
In early 2021, the group confirmed its targets for 2022 and presented its ambitions for 2025, aiming for revenue of over €24.5 billion and operating margin of more than 8%.
Peugeot 1810's investment
At 31 December 2020, Peugeot 1810 – which is 76.5%-owned by Peugeot Invest and 23.5%-owned by Établissements Peugeot Frères – owned 0.37% of Faurecia's equity.
In accordance with the terms of the merger between PSA and FCA, Stellantis will distribute its Faurecia shares to its shareholders after approval in its extraordinary general meeting of 8 March 2021. After that transaction, Peugeot 1810 will hold a direct stake of 3.14% in Faurecia.
The value of the shareholding, for the purposes of Net Asset Value and the consolidated financial statements, is based on the share price at 31 December 2020.
Robert Peugeot sits on the Faurecia group's Board of Directors and is also a member of its Remuneration Committee.
Key figures
Stake in Faurecia

€

14

bn