JAB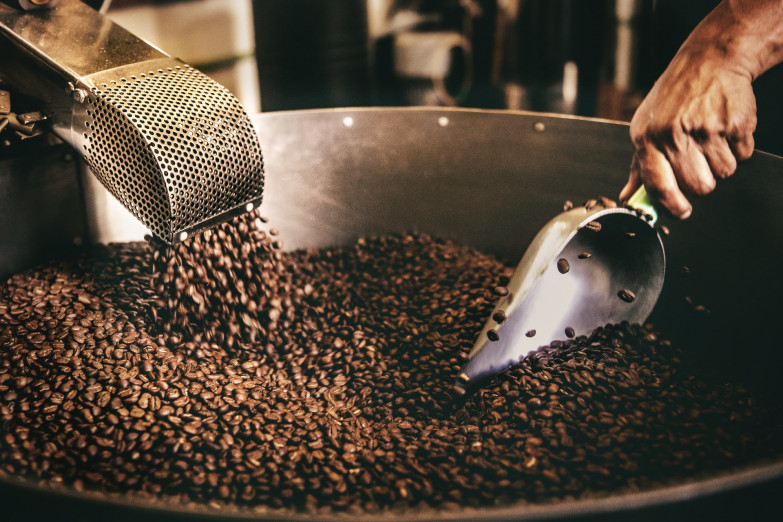 JAB Holding is a firm controlled by the Reimann family, a long-standing shareholder of the Reckitt Benckiser group. JAB Holding's strategy is to select and make longterm investments in leading consumer goods producers with strong brands - mass consumer products, food and beverage, cosmetics, petcare goods and services.
In the space of a few years, through a series of acquisitions, the firm has become the world's second-largest player in the coffee market (JDE) and third-largest non alcoholic beverage company (KDP), and has built up a chain of restaurants and cafés with more than 4,500 outlets under well-known brands in the United States and Europe (Panera, Pret A Manger etc.). Since 2019, JAB Holding has also been an active player in the petcare market.
Peugeot Invest's investment
Peugeot Invest made a commitment to co-invest $50 million alongside JAB Holding in December 2016, then a further $150 million in December 2017, to support its growth strategy in the consumer goods sector. Those co-investments give Peugeot Invest exposure to a diverse portfolio of assets in the non-alcoholic beverage sector, particularly coffee (JDE, Keurig Dr Pepper), restaurant chains (Panera, Pret A Manger, Caribou, Espresso House, Baresso), snacks and treats (Krispy Kreme, Insomnia Cookies) and petcare (Compassion First, NVA).
In 2018, FFP invested an additional $130 million in Drinx! (formerly Acorn Holdings) to continue supporting the firm's expansion strategy in the beverages market following its Dr Pepper Snapple Group acquisition. This co-investment increased FFP's exposure to JDE, Keurig Dr Pepper and Peet's Coffee & Tea.
In 2019, FFP once again confirmed its support for JAB Holding and committed $100 million to continue supporting its upcoming developments, mainly in the petcare sector. This funding commitment had not been called as of 31 December 2019.
In 2019, JAB Holding and its subsidiaries undertook major operational developments and several acquisitions.
In organisational terms, JAB Holding appointed several key executives. After Bart Becht left the group, Fabien Simon, Ricardo Rittes and Jacek Szarzynski joined JAB Holding's team as partners. The firm also added Niren Chaudhary and Panou Christou to the management teams of Panera Bread and Pret A Manger respectively.
A 2019 highlight was the firm's move into the petcare market. In February, JAB Holding announced the acquisition of Compassion First and, in June, the acquisition of NVA. Those two companies operate a network of veterinary clinics, mainly in the United States (NVA also operates in Canada, Australia and New Zealand). JAB Holding's subsidiaries also carried out several acquisitions. JDE acquired Ofçay, JOBMeal, Alter Ego and d'Accueil, Compassion First added three new clinics to its chain, Krispy Kreme bought out franchises and Pret A Manger acquired one of its main rivals EAT, in order to boost growth of its vegetarian outlets.
In operational terms, JDE continued to gain market share in the mass consumer coffee market, particularly in the Nespresso-compatible aluminium capsules segment. To do so, from 1 January 2020 JAB Holding merged JDE and Peet's in order to create a global coffee leader headed by Casey Keller (formerly CEO of Peet's). KDP continued to deliver good results – 2019 like-for-like growth in revenue and operating margin, which was fuelled by its long-standing brands along with new partnerships and recent acquisitions like Évian, Xyience Energy, Tim Hortons, Adrenaline Shock and Runa.
Key figures
Revenue of subsidiaries related to Peugeot Invest

€

28

bn

Total committed amount

$

450

m